Riding on the success of mini mp3 players such as the popular iPod Shuffle by Apple, a Korean based company iMuz had recently announced their release of its mini MX1 mp3 player. With its tagline "Wear Sound – Mp3", the new ultra slim MX1 is so small and light that user can wear it around anywhere, while enjoying their favorite music and songs.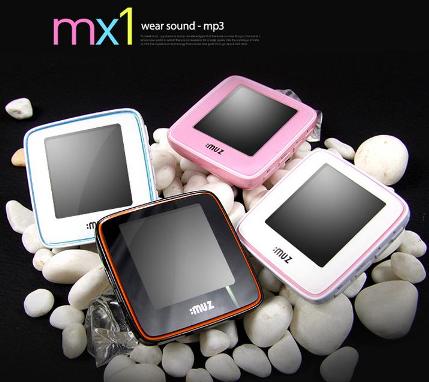 iMuz MX1 super slim model comes in a mini 44.3 x 44.7 x 13.2mm casing and weighs about 20g – nothing much to shout about as ipod Shuffle weighs only 10.7g! However, I must admit that iMuz MX1 is more fashionable (than the silver or black ipod Shuffle) as it comes in 6 elegant and hot colours – mint white, pink white, orange black, red black, lovely pink and green black. These are definitely more appealing to the majority of younger generation of music listeners.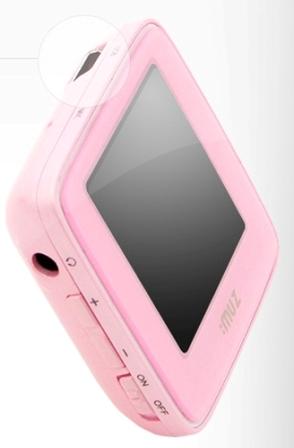 Unlike ipod Shuffle which did away with its display, iMuz MX1 is featuring a 1.5″ 262k color TFT LCD display. It comes with a choice of between 2GB and 4GB internal memory (ipod has 4GB), 5 preset EQ sounds, AVI video and photo playback support, an integrated FM radio, a voice recorder and an e-book reader too.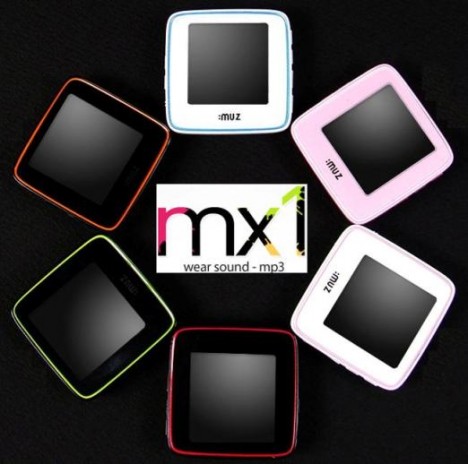 For higher quality music sounds, the MX1 mp3 player comes bundled with Microsoft PlayFX™, a sound enhancement system and supports FLAC (Free Lossless Audio Codec) and APE (Monkeys Audio) format too (apart from the common format of MP3 and WMA). Currently retailing at USD$32 for the 2GB capacity version and $42 (4GB) in South Korea, the iMuz MX1 is definitely a great buy as compared to ipod Shuffle (USD$79), if you don't mind the brand and its slightly bigger size.