If you're searching a backup battery pack for your iPhone or iPod, the iG3 Power Station may be a good solution for you. The iG3 is a portable backup battery pack for iPhone and iPod. Its size is small and can be carried around with you in your pocket or bag wherever you go.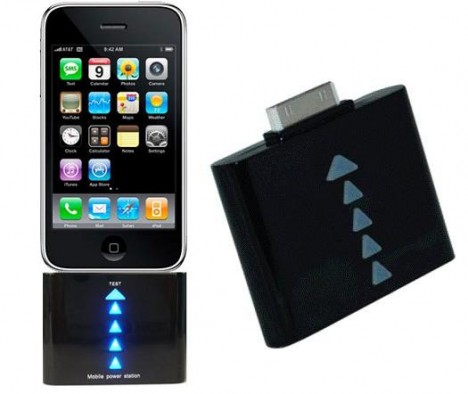 This handy pocket-sized power pack gives extra backup power to your iPhone and iPod when there are no charging facilities available. The iG3 can give extra power of up to 250 hours of standby time, 5 hours' talk time or 20 hours of extra music playback time. It is equipped with a rechargeable Li-ion polymer battery and it can be recharged by the same USB cable that is used to charge your iPhone or iPod. You can also replenish the battery reserves for both the iG3 and the iPhone or iPod in one go by plugging in the iG3 with your iPhone/iPod and charging them together with the USB cable.
The iG3 measures 6cm x 5cm x 1cm and weighs 0.04kg. It is suitable for heavy iPhone or iPod users who travel frequently. Get an iG3 Power Station at about £30 and you won't have to worry about your iPhone/iPod running out of battery while on the go.