HTC Corporation is proud to announce its first premium smartphone packed with advanced Beats Audio technology, which is built more towards taking care of entertainment needs by offering users a superior, studio-grade audio quality – in order to make sure multimedia lovers can enjoy music, videos and games while they're on the go. Besides, the new Sensation XE Android-powered smartphone comes equipped with an array of competitive specs including a powerful 1.5 GHz dual-core processor, 4.3-inch multi-touch screen with qHD (540 X 960) resolution, and an 8 megapixel AF camera with full HD 1080p video capture.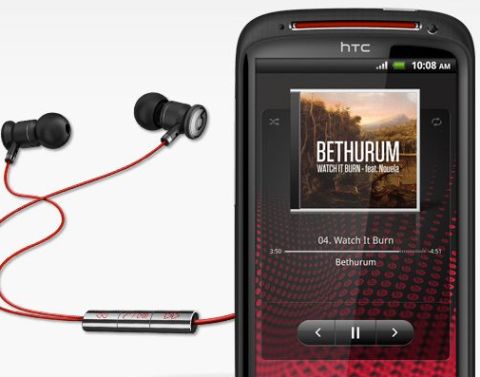 With Beats by Dr. Dre headphones is included in the package, the Sensation XE's built-in Beats Audio technology can complement each other perfectly aiming for an incredible multimedia experience.
In terms of battery life, HTC Sensation XE adopts a long-lasting 1730 mAh rechargeable Lithium-ion battery, which the company claims that it is good for up to 9 hours of talk time or up to 310 hours of standby time.
HTC Sensation XE which measures 126.1 x 65.4 x 11.3 mm and weights in at 151 grams (include battery) will come bundled with a 8 or 16GB microSD memory card, expected to be available beginning October 2011.