One major lasting impression of Windows 8.1 by Microsoft is added back Start button which is modified version and totally different with previous version. The Start button is obviously the main attraction for many users. By click Start button, it will simply take users to Start menu instead pop up menu.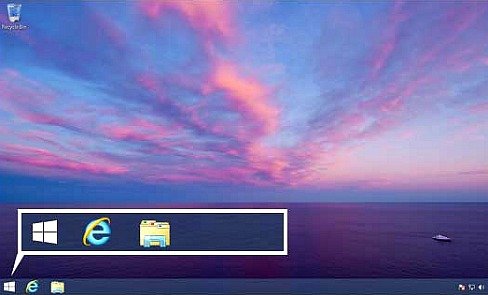 Here's the guide on how to use the Windows 8.1 Start Button
Right-click on mouse or press-hold on a touch screen in Start button.
The pop-up screen will appear which contain all options and settings such as Programs and Features, Mobility Center, Power Options, and etc.

Go to -> Mobility Center options, it will allows users to tweak PC screen brightness, battery settings, system volume, sync settings and to manage connected displays.

Go to -> Shut Down options, it will open an additional pop-up that included Sleep, Shut down, or Restart.

Go to -> Windows PowerShell options, it will open a command line option.
Go to -> Computer Management options, it will open a menu that offers access to the minutia of a PC's settings.

Go to -> Event Viewer options, it will open administrative events that happened into PC such as disk defrag or software installations.