Webcams are great tools to use when chatting with friends, colleagues or loved ones separated by long distances. Most Apple iOS device users have wanted to use iDevice as replacement for webcam especially when it breaks instead of buying an external webcam. It is good to set up with an iOS app named as iWebcam, which turns your iDevice into a real and driver-based webcamera.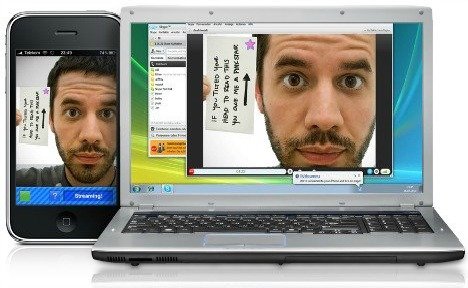 With iWebcam, users can use iDevice as webcamera in applications for Skype, Windows Live Messenger, YouTube and other. If you wonder how you can turn your iPhone, iPad, or iPod touch into a webcam for computer, here are some simple steps that you can follow to get it done.
As usual, since this app is from iOS, users will need to download the iWebcam app from iTunes App Store which cost $4.99 to purchase before can utilize the app. Assuming that you have done so, just head over to iWebcam site. Download and install the drivers to the operating system (Windows or OS X). Tap on it to start download, install, and restart the PC to complete the installation process.
By now, you should be able to find a new icon with the name of iWebcam on your iDevice. Tap on it to launch the iWebcam app on iDevice and open up a webcam-enabled program on computer such as Windows Live Messenger or Skype. Select the iDevice as the webcam source to enjoy the webcam.
Hopefully this simple app will give you an insight on how to turn your iOS device as a webcam for computer. iWebcam app required iOS 4.0 and above and compatible with iPhone, iPod touch (4th generation), iPod touch (5th generation), iPad 2 Wi-Fi, iPad 2 Wi-Fi + 3G, iPad (3rd generation), and iPad Wi-Fi + 4G.