Google Apps is a enterprise cloud-based office tools service from Google that allows users to manage Google-branded flavor of services such as Gmail, Calendar, Google Drive, Docs, Sheets, Slides, Google Talk and others on custom domain.
Previously, Google offers Google Apps for free for small businesses with up to 10 users. However, from mid December 2012, Google terminated the Google Apps Free Edition, and now there is only the premium version of Google Apps available, namely Google Apps for Business, which includes 24X7 technical support online, 25GB of Gmail storage space per account, and 99.9% uptime guarantee with the price of $50/user/year.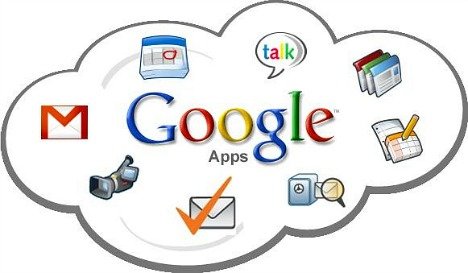 And of course, users who want to try Google Apps can still use Google Apps for free by signing up for the 30-day free trial. But after 30 days, your only choice would be to pay to continue using the service, or terminate the account.
The discontinuity of free Google Apps does really bring a lot of inconveniences to webmasters who just want to host emails on Google. But thanks to another service provided by Google, people who can live with just one Google Apps account can still register their own custom domain with Google Apps, via Google App Engine, a cloud computing platform for developing and hosting web applications in Google-managed data centers. Google App Engine allows developers to host the App Engine apps on third-party domain, which must be registered through Google Apps. Right before Google Apps Free Edition was discontinued, it allows up to 10 user accounts.
Here's the step-by-step guide on how to sign up Google Apps for free, which allows only a single user account:
Go to Google App Engine and sign in with a Google Account (any Gmail or existing Google Apps account will work).
In Google App Engine, create new application by click on Create Application to proceed.

Enter the information for Application Identifier and Application Name requested with any dummy data, tick the checkbox for "I accept these terms," and then click Create Application to proceed.

After registration, an "Application Registered Successfully" page will be shown. Click on dashboard text link from "View the dashboard for My Web Apps."

In dashboard's left panel, click Application Settings under "Administration.

Under "Domain Setup" section, click Add Domain… button.

On the next page, look to the right side of the page, and click on Sign up for Google Apps Standard.

Now you will be redirected to the free Google Apps Standard Edition sign up page, which allow users to get started with Google Apps for free. Enter your custom domain name and other usual information, then click on I Accept, Create My Account to get the free Google Apps account created.

Note that if you attempt to visit directly the Google Apps Standard sign up page at http://www.google.com/a/cpanel/standard/new3?refererName=AppEngine, it won't work.