WhatsApp was launched its WhatsApp Web for Android and Windows platform on few months ago, and it allowed those users on mobile devices to continue their conversations on desktops, notebooks and tablets which is great for those times when you're seated and working. Unfortunately, many iPhone users will fell a bit disappointed since WhatsApp Web is limited to only Android and Windows. This is due to the nature of the iOS platform limitations imposed by Apple. Finally, there is a way to use WhatsApp Web on iPhone with WhatsApp Web Enabler, developed by iMokhles. Let's check out how you can do it on your iPhone apart from calling features.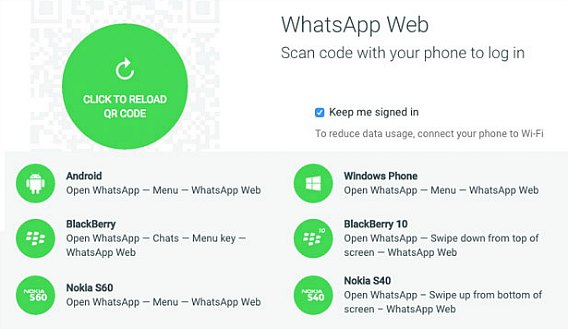 Device Compatibility: iPhone 6, iPhone 6 Plus, iPhone 5/5S/5C and iPad 2 or later series.
Note: First of all, you will need to jailbreak your device to use WhatsApp Web Enabler. Install WhatsApp Web Enabler from BigBoss repository in Cydia for free. This tweak supports most of the iOS version (iOS 4 to iOS 8).
Download the latest version of WhatsApp for iOS and install it on your iPhone
Launch Cydia on your jailbreak device and Install WhatsApp Web Enabler.
Once everything is done, open up your WhatsApp
Go to Setting category, tab on WhatsApp Web Enabler toggle
You will see the kill switch right on top on the tweak. Switch on the enable button.
It will force close WhatsApp and reopen it.
Go to Setting tab and click on WhatsApp Web then hit "OK".
Go to your computer and open up a new browser page and type in whatspp web.com.
Scan the QR code which appears on the website by using your iPhone.
You got it! Now you can enjoy using WhatsApp Web for your iPhone.
WhatsApp Web is so easy to access and you can enjoy your chatting and read text on big screen. As long as your device remains connected to WhatsApp, you can enjoy your chat time by using the Web version. Note: The device must connect to Wi-Fi or cellular for stay enjoy WhatsApp Web with your friends.
Update: WhatsApp Web For Iphone Official