LinkedIn is the world's largest professional network with over 175 million members who use LinkedIn to exchange information, ideas, and opportunities.  LinkedIn are growing rapidly at roughly one million new members every week. It allows users stay connected with the outside world by providing online recommendations for employees, allowing users to search available job postings placed on the LinkedIn website, introducing users to potential employers or colleagues in your field, and others. The site has steadily transformed LinkedIn users profile pages from simple resumes to a smörgåsbord of an interactive tool for job seeking and networking. Whether you are a small business looking to connect with prospects in LinkedIn or an individual looking for a prospective new job, it is important to use your LinkedIn profile to your advantage and utilize all of its features wisely.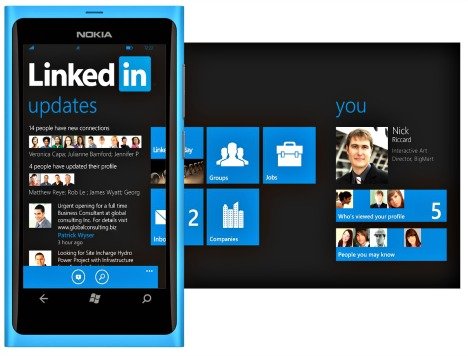 Here's the trick on how to make your LinkedIn profile irresistible:
Build instant credibility with a professional-looking profile photo.
Freshen up your summary
Make sure your profile headline clearly communicates what you're all about (and not just your job title).
Provide even more detail about who you are with a professional summary that can be read aloud within 30 seconds.
Get your profile to show up on free searches by completing it.
Create custom LinkedIn signature
Showcase your latest volunteering experience
Update your status frequently and consistently
Beef up your skills list (Use the hottest words as your skills)
Join and Actively Participate in LinkedIn Groups
Try new features called Endorsements
Follow some new "thought leaders"
Follow your dream employers
Get to 150 connections in order to increase your chances of having first-degree connections in places you want to work.
Add some new apps and features
Get ten or more recommendations to ensure you look like a top recommendation.
LinkedIn is available for Android, iOS, Windows, and Blackberry mobile platforms. Users virtually get the download and enjoy LinkedIn free for life without any further payment. If you intend to get LinkedIn, download LinkedIn for free now.
Download LinkedIn for Android from Google Play Store.
Download LinkedIn for iOS from iTunes App Store.
Download LinkedIn for Windows Phone from Windows Phone Apps + Games Store.
Download LinkedIn for BlackBerry from BlackBerry App World.
Video of LinkedIn