Nowadays, we can make a call to any landline in anytime when having an Internet based services like WhatsApp, WeChat, Skype or Google Hangouts. These apps let you make cheap or even free international phone call when connected to Wi-Fi.
However, have you ever encountered where you have a mobile phone but there's no Wi-Fi around and the 3G/4G services are either slow or unavailable? All these apps still able to place call? Obviously, all these apps are useless when facing this condition. Don't worry. The app called Ringo will lets you place international calls from your mobile phone without connect to Internet.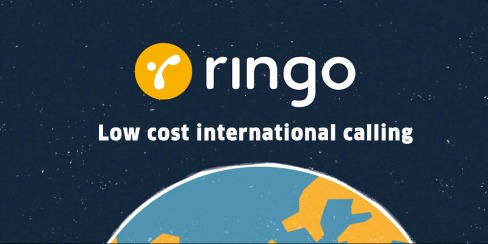 Ringo mobile app wills internally converting your request to dial an international number into a local number. This process is transparency to the end user by using their infrastructure to make it few seconds extra to initial the call. The app allows you make international phone calls without connect to Wi-Fi with less cost.
Normally, Ringo's prices are 25% lower than most competing international calling apps that make users talk for hours without worrying about prices. Ringo also comes with high quality service where it uses the same reliable phone circuits that you use for regular phone calls. Hence, the quality of the voice is good and clear. Instead of these, Ringo can automatically figures out all the international numbers in your phonebook. When you open a contact inside Ringo, it will show their current local time.
In fact, Ringo is different with other apps like Skype or WhatsApp. You need local number when using Ringo but do not require Wifi or 3G. However, it is just an option or alternative way for different situation in our life.
For more details, just head to Ringo official website for more offers.