Many of today's professionals such as graphic designer, architects, engineers and video editors are likely to utilize dual monitors controlled by a single computer. With computers becoming more affordable, it is common to see these professionals using multiple monitors to increase visual area and enhance productivity. The only problem with using dual monitors is – locating the lost mouse among those words and graphics! Here's how you can turn on the option to show where your mouse cursor is by a few simple clicks.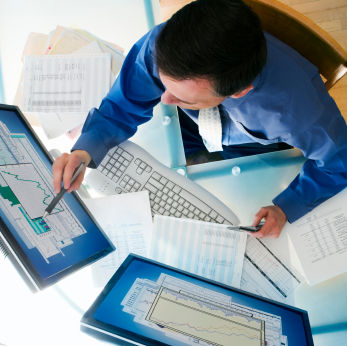 Firstly, click on the START button, then on SETTINGS, and then click on CONTROL PANEL.
In CONTROL PANEL, double-click on the MOUSE icon.
From here, select the Pointer Options tab and check the box for Show Location of Pointer When I Press the CTRL Key.
Click Apply and then click OK.
That's it! Now, whenever you lost your pointer, just press the CTRL key and you'll see a contracting ring that shows you exactly where your mouse cursor is.