With WhatsApp, you can share your great moment with friends and family through text, fun emoticon or peculiar videos at anytime, anywhere. The best and fun-loving function is that users are able to chat with many people simultaneously. Everyone in group remains updated about each other and keeps in touch of it.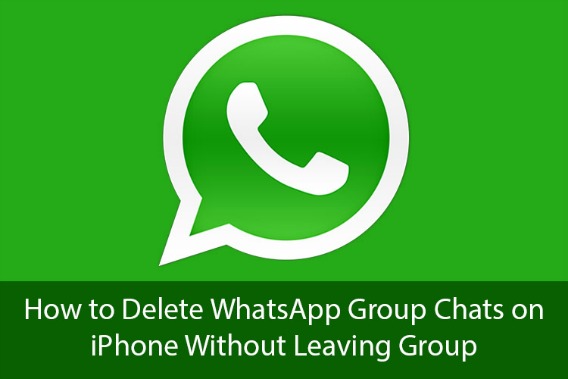 Sometimes, you may feel annoyed when your phone is constantly filling beeper and message alert; and you may be not interested in the topics that you are included in the group? Have you ever thought of leaving the group secretly? Maybe you will feel like some kind of suspicion by leaving the group, as some of the group members may feel "offended" by your lack of interest. Now, here have bringing good news to iPhone users. You can remove WhatsApp group chats on iPhone without leaving the group.
Here are some simple steps:
Open WhatsApp application from mobile home screen.
Tap on "Chats" from the bottom of screen and then click on WhatsApp group which like to delete.
In the conversation thread, scroll up until see the "Edit", and tap on it.
Next, click Delete All, and then choose Clear Chat from the bottom to confirm. (If you want to delete an individual group message, just tap on the specific message and then tap on Delete button from the bottom right corner.