Do you easily forgotten your PC logon password? Are you tired of being interrupted by the login screen on your PC every time you turn it on? Wouldn't it be nice if you could turn on your PC, step away and upon returning it's ready to use?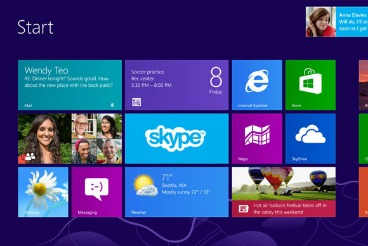 Users can actually bypass the logon screen of Windows 8 with a few simple steps so that Windows will boot directly to the desktop (or rather the Start Screen). Follow these easy steps to bypass Windows 8 logon screen. Though, ou can always restore it back whenever you feel that your system is not safe anymore.
From the Windows 8 start screen, open up the Charms bar and click on Search, then type netplwiz. Click on the netplwiz that appears in the search results to launch the "User Accounts" control panel app.

In the "User Accounts" window, uncheck the Users must enter a user name and password to use this computer option to allow users to log in to the Windows automatically, and click OK.

Enter the password if prompted.
Reboot the PC.
Windows will now bypasses the log-in screen during the boot up or return from lock-screen to automatically take users to the Start screen.
If you're not feeling comfortable with this feature and want Windows 8 to prompt you to enter your password with the logon screen, you can re-enable the login screen by simply return to the User Accounts window using the steps above and select the check-box for the "Users must enter a user name and password to use this computer" option.
[box title="Tip" color="#fbf5c1″]The trick also works on Windows 7 and most other Windows versions.[/box]