Hop-On has recently announced the launch of the HOP1800 "disposable" GSM cell phone, which costs only $10 and available in two variants – Dual-band 850/1900MHz for US or the 900/1800MHz for Europe and Asia. Both of them can support 4 hours of talk time or 150 hours of standby time.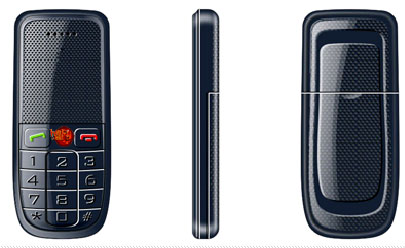 For sure, there's no display, no text messaging and no high-tech features on this $10 phone.
"Though the iPhone is an amazing device, I challenge anyone to make a call faster than with the HOP1800," said Peter Michaels, CEO of Hop-On. "With the cost of living and roaming fees going though the roof, the HOP1800 is also the perfect iPhone traveling companion. Just buy a local SIM card and you can use the HOP1800 with over 40 domestic wireless carriers."
According to the company, the consumers who decide to return the phone for recycling purposes will get a $5 rebate.