Nowadays, phone calls may play a significant role in our life even it may have fallen out of fashion. However, still have billions of calls are made every day on mobile phones. The experience of making a call isn't so great, due to phone calls don't always recognize numbers, contacts is hard to manage and they rarely take advantage of newer technologies like Wi-Fi calling. Today, Messenger team was built a new app called "Hello" to connect with Facebook so you can see who's calling you and ignore the phone calls from unknown numbers.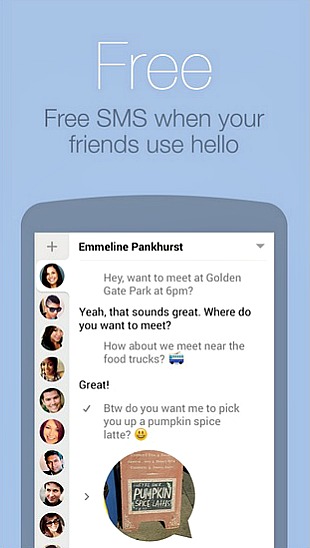 Key features of Hello App for Android:
Use Facebook to identify callers
Hello instantly matched phone numbers of incoming and outgoing calls to Facebook profiles to show you the detail info about who's calling you, even if you don't have that number saved in your phone. When you receive a call from unknown number, Facebook attempts to match it with a user profile. When found a match profile, the person's face and a miniature profile will pop up on your phone if the user has agreed to let Facebook users find them by their phone number.
Prevent unwanted callers from ringing your phone
This app would include some sort of automatic call blocking. It not actually block the numbers, instead, it simply sends them to voicemail. By setting, you can block specific numbers or lists of numbers, Hello will optionally send any calls from the list to voicemail on your behalf.
Easily searching the numbers of local businesses and location.
As long as the business has a Facebook  page, Hello able to surface its address, phone number and an average star rating from Facebook users with just few letters searching. You would able to look up the business hours, make a reservation at restaurant.
Free VOIP Calls
When you just hang up or end a call, you will see another card of info about them which shows if that caller has Facebook Messenger installed. From this feature, you can make a Voice Over IP call to them for free. This will very useful when an international phone call which is expensive. You may just ignore the phone call, then use VOIP call them back with free.
Synced Phone book
Hello will add profile pictures, mutual friends and other info to the contacts in your address book with your permissions.
This Hero app currently only available for Android smartphones and interest users can get it from Google Play Store. Starting today, a publicly test will start rolling out to Android users on US, Brazil and Nigeria. If everything goes smooth, more countries will be added in the coming weeks.