Want to protect your Android smartphone or tablet from increasingly potent and malicious threats? Green Head Antivirus for Android is a comprehensive protection and confidentiality of mobile security application from company Green Head. Green Head Antivirus provides real time protection monitors the activity of the installed applications which protecting users from malicious actions that can endanger the security of mobile devices. In addition, it also provides the complete list of programs that can threats the smartphone. The antivirus also does controls and prevents any unauthorized access to the wireless information transmission channels without affecting smartphone performance.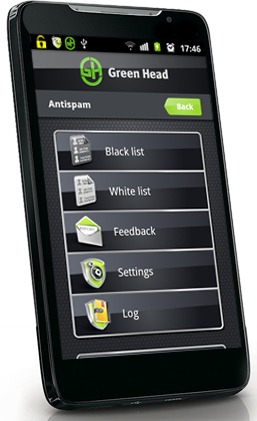 Features of Green Head Antivirus for Android:
Real-time proactive protection
Phone's resources control
Protection of information and user's data
Personal reaction to any situation
Setting up of various protection regimes for each monitored application
Antithief – control your phone in case of a theft
SOS Button – Tell relatives your location in case of attack
Encryption – shelter of important information
Receive only safe SMS messages
Protect yourself from undesirable messages
Control of blocked messages
Check the messages for malicious links
If you interested to test out, uses just need to go to the product page and click on the "Download Green Head 1 Year Trial" button to get your free copy.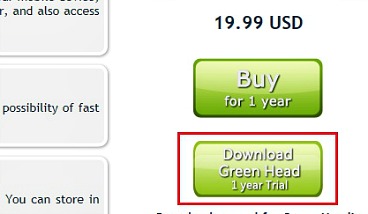 Alternatively, using direct download link to download Green Head Antivirus for Android: http://188.127.228.18/greenhead/get_file.php?module=main&platform=android&build=market&language;=&version=115
The Green Head Antivirus for Android compatible with Android 2.0 or later. However, users also can download the user manual for more details of Green Head Antivirus for Android.