Google has launched a new Image Search page for Android, iPhone and iPod Touch. These users can experience image searching right from their device browser just like how they access Google images on their computer. This service is, however, available in US, UK and Japan only.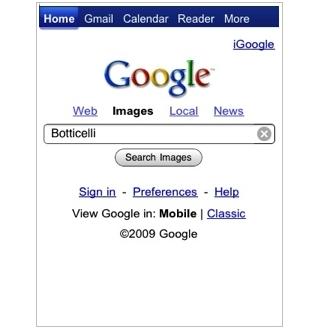 The new Image Search has incorporated a lot of improvements that make image searching on the mobile phone easier and faster. The new Image Search results page can display up to 20 images on a single page. You can easily get detailed info on the images that you are searching. You can also view the images in larger thumbnail or in full size and visit the web page containing the images.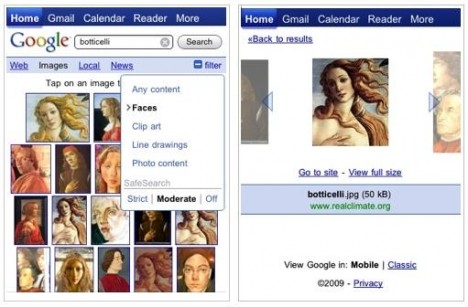 Google also brings the 'search-by-style' feature to its mobile search service. This feature was previously launched on Google Image Search in December 2008. With this filter, you are allowed to refine your search results according to people's faces, clip art, line drawings, or photo content.
Just try it out with your Android, iPhone or iPod Touch. You will surely enjoy this new update by Google Image Search.