If you're looking for a service that allows you to send free text messages (SMS) to any country in the world, GO SMS Pro may be the only choice now, as most free SMS sending service is either defunct or not reliable. GO SMS Pro is a free service app that comes with elegant, customizable UI and a ton of SMS features including scheduling, folders organization, sending over Wi-Fi, and more.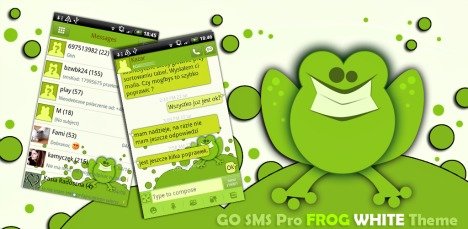 GO SMS Pro features as below:
Fully support SMS and MMS
GO Share service, send file through 2G/3G/4G or WIFI or by one SMS
Support GO Chat/Facebook Chat
Doodle, Handwriting
Notification with privacy mode and reminder notification
Batch modes
SMS backup and restore by all or by conversations, can be sent to email
Fully customizable look; supports chat or list style; font changeable
Support for blacklists and schedule text messages
Set security lock to protect system SMS and GO SMS(Menu – services), also supports lock to protect some specific contacts
Support GESTURE, left/right slip, many transition effect
Support Emoji with Emoji pulg-in
Support Facebook contact photo
Support folders view: Inbox, Outbox, MMS, created folders, encrypt folders
Messages grouping (Group mode or Separate mode)
Auto-reply feature helps reply sms automatically when in meeting, driving car, or other cases that your hands are not available temporarily. (Menu – services – Tools)
Night mode, protects eyes by reducing the screen brightness and color values(Menu – General)
The strength of GO SMS Pro is that it able to customize individual contacts with different signatures, notification sounds, and chat styles. With GO SMS Pro, users also can back up text messages to SD, email, or Dropbox, manage batch messages, quickly search SMS, and much more.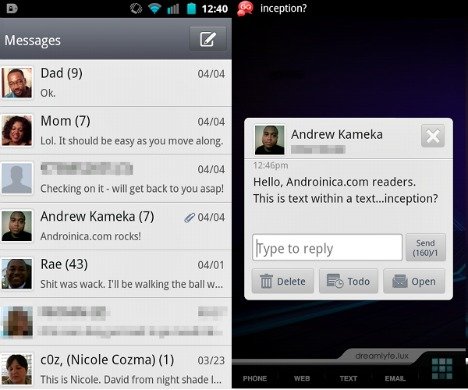 Can the free Go SMS Pro service survive? Time will tell, but Go SMS Pro is making money via in-app ads display and Go SMS Pro upgrade for no ads. However, Go SMS Pro has three modes – Pro, Normal, and Lite. Three modes of Go SMS Pro come with different features. If users want a faster performance that consumes less battery, turn on the Lite mode. Besides that, users also can go all-out with every feature turned on and get great results with Pro, or just customize what to keep or kill.
Download the app now and play with all the features to see why this is probably the best text messaging for Android and iOS devices.
Download Snapchat for Android from Google Play Store: https://play.google.com/store/apps/details?id=com.jb.gosms&hl=en
Download Snapchat for iOS from Apple App Store: https://itunes.apple.com/us/app/go-chat/id501624063?mt=8