Having difficulty to find your car or house key in your bag especially when there is no light? You can find it easily now within seconds if you attached it with a Nite GlowRing Safety Marker. This fabulous marker is a small yet tough key chain that can glows in the dark which enable you to find anything you want easily, for example a bunch of keys. It is stronger, slicker and cooler than ever.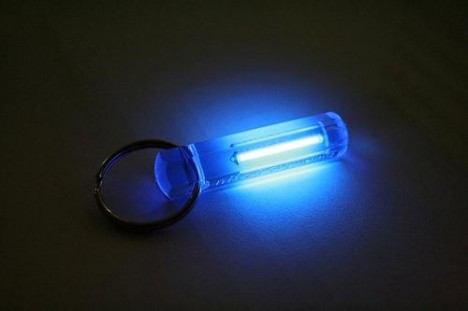 GlowRings are filled with a special gas (tritium) housed in a high density borosilicate glass shell that measures approximately 5cm. The GlowRing Safety Marker is made from unbreakable, clear and vibrantly tinted polycarbonate casing. The permanent light is provided by state of the art technology called GTLS (Gaseous Tritium Light Source) which is self powered & does not require batteries or charging by sunlight.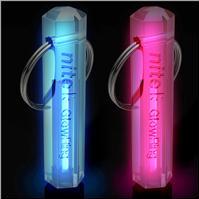 This ultimate product can glow for up to a decade, you can leave them hanging off things that only come out once in a while like fishing gear and camping equipment. It does have to be pretty dark to see the glow, but that's the point. Believe it or not, it will glows continuously for up to 10 years without batteries or the need to be recharged. What else can you possibly get that is this useful, this cheap (only cost around USD$11) and will last this long?
Features
Structure: Polycarbonate
Length: 48 mm
Width: 10 mm
Ring: 23 mm
Water resistance up to 30 m
Key ring clip for attachment
GTLS illumination with a 10-year continuous glow
Visibility 20 ft
Note: This product contains a minute amount of radio-active material.