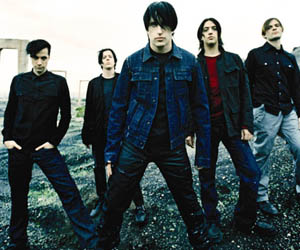 Does 'The Fragile' or 'Pretty Hate Machine' conjure up memories and nostalgia of the hot rocking 90s? Well, if you are a fan of the industrial rock band, Nine Inch Nails (NIN), you would be excited to know about the latest release of the rock veterans' online album, The Slip. Fans of NIN can now obtain the album from the internet for free. The release of the free album online marks a significant milestone in the music industry.

Users can go to Nine Inch Nails' website to get the 10 track record album. This latest album can be obtained in various formats such as MP3, FLAC, M4A and WAVE. Users do not have to worry about DRM or draconian registration policies while downloading this album. The downloadable formats are DRM free.
The main producer, singer, songwriter cum instrumentalist of NIN, Trent Reznor, revealed that this free digital album is a token of appreciation to the supporters and fans of the band. NIN in fact released its album Ghost I – IV online in March. The Ghost series is not free but comes with different payment options. Users can get the first nine tracks for free; pay $5 for the complete digital album or $10 – $300 for disc sets. The Ghost album series was a resounding success for it garnered $1.6 million within a week. The success of the Ghost's digital sale has inspired Trent Reznor to follow up with The Slip album.
You can download high quality version of the NIN The Slip using torrents.