Fujitsu, a famous hard disk manufacturer has collaborated with Siemens in developing a new power saving display module targeted for PC market. This innovative idea is based on intelligent power management system that is able to shut the monitor down when no computer signal is detected in the system.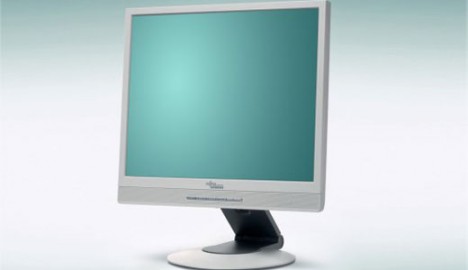 As compared to current technologies and monitor design in the market, there is no way to totally switch off the monitor even when the PC system is entering standby mode. The monitor will able to enter idle stage but if you aware, there is still minimum current being wasted even there is no usage at all. So, the new implementation will help to even reduce the power consumption to zero wattage since the whole power will be cut off.
The mechanism behind is based on a new switching algorithm that is controlled directly by the PC system. As long as the PC power is off, it will automatically interrupt the switch and power off the monitor eventually. It doesn't look tough to be implemented but just wonder why no other manufacturer has thought or designed it before. The new monitor system will be commercialized by summer this year. Good news here, Fujitsu doesn't intend to increase the selling price by offering a better feature product to consumers.