If you are game lover and frequent Android game buyer, here absolute amazing new for you.
There are a number of factors to be considered before purchasing Android Game. Those factors are resolution, style, graphics, size, and category. That's why it is not going to be an easy decision. As part of that, Google Play Store is giving away Android game free to everyone for try.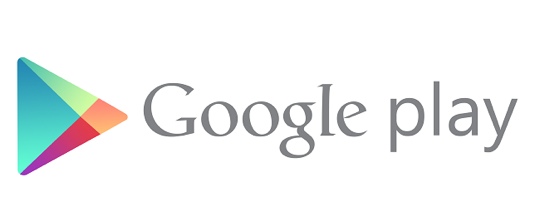 Below is the table which shows the 3 giveaway Android Game by Google Play Store. Each are awesome and chosen by specialist reviewers.
| | | | |
| --- | --- | --- | --- |
| Application name | Download | Size | |
| Last Z killer | 50,000+ | 88.79MB | Check Price |
| Fortress: Destroyer | 10,000+ | 72.07MB | Check Price |
| Bloons Supermonkey 2 | 50,000+ | 95.24MB | |
Well, now without wasting any further time, let's jump on to the list below for description and free download link:
Last Z killer
Awesome zombies game with over 20 levels with virtual reality movement experience to play through and kill. Last Z killer mission is to kill all zombies and find the way out from dangerous zone.
Focal point of Last Z killer:
First person 360 shooter
Mess in the maze
Virtual tour with freedom of movement
Horror music and sound effect
20 levels
5 types of weapon
Last Z killer download from Google Play Store HERE
Fortress: Destroyer
Global download more than 6.9K action game – Fortress: Destroyer – request gamer build its own biggest and powerful battleship engage in a battle with a huge enemy fleet. Fortress: Destroyer brings 14 missions with 15 types of ships and more than 100 high-tech weapons on battleship
Gamer will take role as captain in the New Coastal Alliance, a coalition of surviving national and private fleets held together by the need to confront Blackwater. To win the battle, gamer must arm ship, collect valuable Blueprints to build strength, and assemble a fleet of battleships to challenge Blackwater and allow the world to rebuild.
Focal point of Fortress: Destroyer:
15 different ship types
16 Bridges
100+ weapons
75+ modules
Download Fortress: Destroyer from Google Play Store HERE
Bloons Supermonkey 2
Supermonkey will continue it adventure into Helium Heights. With Bloons Supermonkey 2 brand new chapter Fossil Hunting and 8 challenging levels, the journey of adventure will be more amazing compare with its predecessor Bloons Supermonkey.
Bloons Super Monkey 2 mobile game develop by Ninja Kiwi comes with improved 3D graphics, boost crates, tons of levels, new characters, new bosses, and more.
Gamers can simply controls monkey by holding a finger on device screen. Gamers request to popped the bloon and earn the credit to unlock upgrades and abilities. Gamers will be rewarded with different medals based on the amount of bloons popped in a level.
Game features:
Add new characters "Ice Monkey" and "Storm Monkey"
Experiments that generate Bloon for the player
New Blue Bloon function for research
New Golden Bloon include both Blue Bloon and Red Bloon, and 4x more valuable
100 total levels include new bosses
68 vibrant levels, each with unique bloon waves
90+ weapons include epic powers like Doom Gauntlets, Sidewinder Ace, and Yeti
40+ bloon shredding powerups like Explosive Shots, Parallel Universe Monkey, and the Sun God
Epic weapons and upgrades, which are unlocked when all upgrades in a weapon path are purchased
Able to backup and sync save files from Ninja Kiwi account
Download Bloons Supermonkey 2 from Google Play Store HERE
You can share or follow us on Twitter, add us to your circle on Google+ or like our Facebook page to keep yourself updated on all the latest info from Microsoft, Google, Apple and the Web.