If you are a triathlete, you should be attracted to the newly announced Gramin's Forerunner 310XT watch. The Forerunner 310XT waterproof watch can record all kinds of sport data such as speed, distance and location. The data can be transferred to your PC wirelessly and let you monitor and analyze your daily training performance easily and effectively.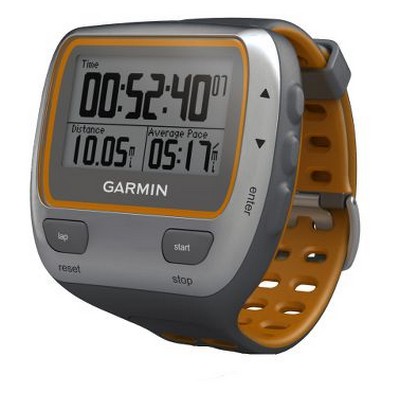 The Forerunner 310XT is waterproof to a depth of 50 meters. Its slim design and flexible wristband let users wear it comfortably during swimming as well as running and biking. The device can also be easily bike mounted by detaching its straps. The 310XT is a GPS-enabled watch that allows you to track your position and movement precisely even when you're near to a tall building or under a tree.
"The waterproof Forerunner 310XT is the evolution of the iconic Forerunner 305, building off of what users love and introducing key benefits they've requested," said Dan Bartel, Garmin's vice president of worldwide sales. "By adding unmatched wireless connectivity, up to 20 hours of battery life and a more comfortable build, Forerunner 310XT will bring Garmin's leading GPS technology to more athletes and events than ever imagined."

The 310XT offers a 20 hour battery life and comes with a large display screen. By using innovative ANT+ wireless technology, the data from Forerunner 310XT can be sent automatically and seamlessly to a PC or Mac when the 310XT is in range. No cables and no hookups are needed. The users can also send data such as courses and goals back to the watch the same way as well as upload it to Garmin's online Connect service.
Forerunner 310XT timepiece will hit the States some time this quarter for around $350.