iOS 7 are perfect. Sometimes when one or the other (possibly both) aren't working as expected, the iOS may freeze up and become unresponsive. If this happens in iOS frequently, users need to know how to force close the application, so that the iOS device can work as normal.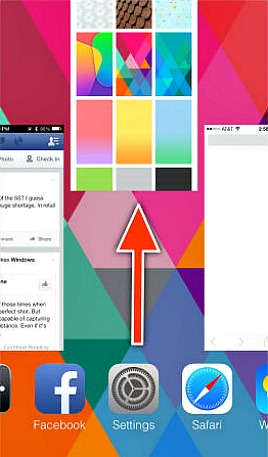 With the new iOS 7, double-click the Home button would bring up the list of running apps but no longer reveals a drawer with app icons. Thus, users could not long press and tap on the red icon that would appear to close the apps as previous version iOS 6. Here how to force close apps in iOS 7.
In iOS 7, users can double-click the Home button to bring up larger thumbnail on the screen which similar on WebOS. Users can simply swipe upwards on the thumbnail to exit apps. Swiping all the way to the right will returned to the Home screen, while going to the left will reveal apps that have recently been used.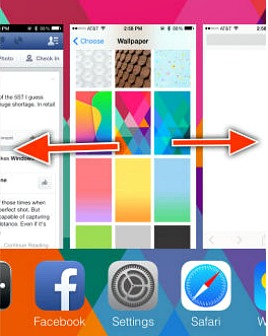 In addition, to force close (completely exit all background) iOS 7 apps due to freeze up and unresponsive, hold down the Sleep/Wake button until the Slide to Power Off control appears or
Alternately, hold down the Home button until the screen blanks and it will bring returned to the Home screen.