CompuLab, a leading manufacturer of small pc, has unveiled their latest wonder, the fit-PC2 with Intel's Atom Z530 processor and US15W chipset. Greener, smaller and more rugged (in a durable aluminium case), the fit-PC2 measuring at only 115 x 101 x 27 mm is officially the smallest PC in the world market today.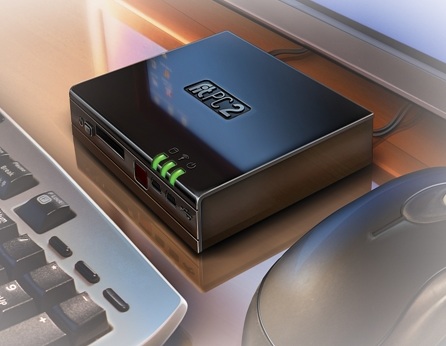 Boasting its 1.6GHz processor, 1GB RAM and 160GB hard-disk, the fit-PC2 which is powered by a regular 12V DC wall adapter, is extraordinarily low in power consumption, making it an environmentally greenest PC ever introduced. Fit-PC2 doesn't require a fan, thus enabling it to run very quietly.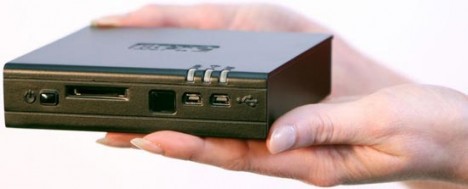 Other features include a graphics controller with a DVI interface that supports display resolutions up to 1920×1080. The peripheral set includes 802.11g WiFi, HD Audio, 1000BaseT Ethernet, six USB 2.0 ports, miniSD and mini PCI Express slots. CompuLab will be retailing it at just over $245.
Features Summary
Intel Atom Z530 CPU @ 1.6 GHz
Intel US15W chipset
1GB DDR2
160GB SATA harddisk, easily upgradeable
DVI Digital display interface, up to 1920×1080
HD Audio, line-out 2.0 / mic in / line-in
1000 BaseT Ethernet port
802.11g WiFi
Six 2.0 USB ports
miniSD and mini PCI Express slots
IR receiver
Phoenix BIOS
Single 12V supply, 6W, fanless operation
Dimensions – 115 x 101 x 27mm
Runs Windows XP / Vista, Windows 7 and Linux
Also available as single board computer (SBC) without enclosure