Good news for Facebook fans who own a latest Android-based smartphone! The social media giant, Facebook has recently announced its new Facebook Home application which allows users to easily keep in touch with their Facebook buddies via a Android handset, providing Facebook enthusiasts a next level of social media experience. In order to consolidate the leading positions in social media market, Facebook Home has introduced an array of tools including Cover Feed, Chat Heads and App Launcher that are built more towards taking care of today's social needs.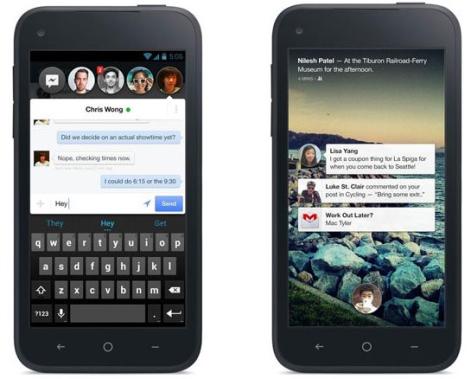 Facebook Home's Cover Feed is designed to substitute a conventional home screen or lock screen with an interesting photo/updates streamed from Facebook News Feed as you are allowed to like the content with a double tap, and even comment it right from your Cover Feed. Besides, the new Notifications system also enables users to check their alerts at a glance.
For folks who like to chat with their buddies frequently, Chat Heads that works with both SMS text and Facebook messages allows them to keep chatting while they're diving into other apps – no matter you are listening to music, watching videos or photos, and even surfing Web. In simply words, a movable small round icon with your buddy's face will be pop up once got an incoming message, in order to make it clear that who is the person you chatting to.
According to the social networking gaint, Facebook Home is just simple as an application, you can install or uninstall it anytime you like, just make sure that your beloved handset is compatible with it.
The new Facebook Home that currently just compatible with HTC First, HTC One, HTC One X, HTC One X+, Samsung GALAXY S3, Samsung GALAXY S4, Samsung GALAXY Note II smartphones and more future models will be rolled out nationwide beginning 12 April via Google Play Store and expected to be available for download in other regions in the near future. Oddly, Facebook Home isn't available for iOS-based iPhone, even though Apple iPhone is one of the hot-selling mobile device – apparently this is due to Apple's very controlled and closed operating environment.
Note: HTC First is the first smartphone that pre-installed with facebook Home!
Check the intro video of Facebook Home at below!