In this digital technology world, everything is digitalized including your photos, music, videos, documents, games, etc. More and more people are considering having an external hard disk to store their digital files. What is your main priority and requirements in choosing an external hard disk – storage capacity, portability, security or aesthetics? The newly launched LaCie Starck Desktop Hard Drive or Origin Data Locker might fulfill your requirements.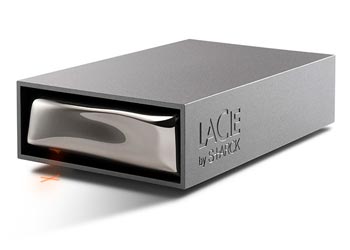 LaCie Strack Desktop Hard Drive, similar to other LaCie's products, has a unique and cool appearance. One of the remarkable features of the LaCie Starck is its intelligent touch-sensitive surface at the front panel. It will respond to your touch with a short tap or a touch to open an application as preset via LaCie Desktop Manager Software. Aside from this intelligent touch-sensitive front panel, the LaCie Starck also comes with huge storage capacity available in 1TB and 2TB models at around $130 and $250 respectively. The Starck supports Windows 7 and measures 195mm x 115mm x 52mm with a weight of 1.38kg.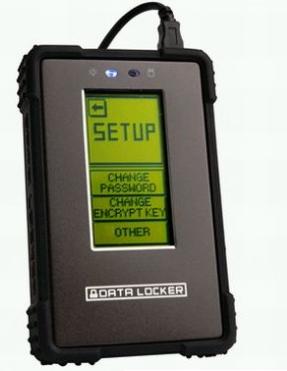 Origin Data Locker Portable Hard Drive is recently available in 750MB and 1TB storage capacity. The key feature of this portable hard drive is its security feature. The data stored is secured by AES hardware encryption and a 6-12 digit PIN number which is entered directly on the device itself. Other security features include a self-destructive feature when brute force attack is detected, one touch drive erase for rapid re-deployment and random keypad to prevent shoulder hacking. The Data Locker is also Windows 7 ready and measures about 130mm x 79mm x 23mm. The 750MB model is available at about $500 while the 1TB model is priced at $665.
What is your preferred external hard drive – LaCie Starck or Origin Data Locker? If you're looking for a device that stores your private and confidential data, Origin Data Locker is your best choice. Although its price might be slightly higher, the Data Locker gives you peace of mind in the event that it's lost or stolen because nobody will get your data from the device. The LaCie Starck is suitable for those looking for home use external hard disk for extra storage or backup purposes.