Searching a cool gift for your beloved Daddy in coming Father's Day? ESPN Consumer Products and tvCompass have jointly announced the launch of an Internet-connected Wi-Fi device – ESPN The Ultimate Remote, which features vibrant 2.2-inch QVGA color LCD display and integrated Wi-Fi 802.11 b/g technology, combining advanced home theater control and one-touch real-time access to Internet content such as electronic program guide (EPG) for TV listings, weather widget, Internet browsing, email, text messaging and more in a single device.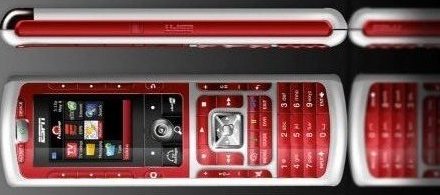 "ESPN The Ultimate Remote is a great example of how ESPN continues to extend its brand into innovative products that serve sports fans everywhere," said Steve Cipolla, vice president and general manager, ESPN Consumer Products. "Our Wi-Fi remote control is the ultimate enhancement to our fan's at-home sports experience by providing real-time/simultaneous sports news and information while watching any TV programming."
According to the press release, "ESPN The Ultimate Remote manages home theater components, set top boxes and IP equipment with intuitive "location-free" setup and one-handed operation, using a standard wireless connection — unlike other products that require cumbersome programming and a personal computer — in order to set even the simplest home theatres."
"This ground breaking Wi-Fi device design, based on tvCompass's patented wireless technology, removes coffee table remote clutter with one device," said Edward J. Zylka, CEO of tvCompass Inc. "The versatility of our design and the second viewing screen opens the door to different ways fans can enjoy sports in real time, using a familiar handheld universal remote."
You can pre-order the new ESPN Ultimate Remote now through Amazon online store for about $300.