If you're bored with the normal way a watch presents time whether in digital or analog display, then you should have a look at the newly launched watch from Pierre Junod Switzerland which named after a newly discovered planet – Eris Spherical Watch. It is a unique watch that gives you a different experience in seeing time.


The Eris watch is designed by students from Geneva's School of Applied Arts (l'Ecole d'Arts Appliqués Genèva). Like its name, the watch is round in shape and made with anthracite anodized aluminum for the case with laser engraved numbers, and mineral glass in the centre of the watch.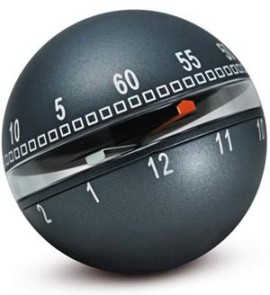 Besides the unique outfit design, the way Eris displays time is also highly innovative. It looks similar like other analog display but with a different way of presentation. The time displayed is by two pointers: a white hour hand and an orange minute hand. Both pointers orbit around the 'equator' of the globe. The minutes are indicated on the upper hemisphere while the hours are designated at the southern.
The size of the Eris spherical watch is slightly smaller and a little heavier than a squash ball. Its diameter is 33.2mm with a weight of 36g. It can be used as a pocket watch or worn around the neck. It can also be used as a normal small desk clock.
The Eris watch is definitively very unique and attractive; however, its functions are rather limited for the price tag of $450. if you're looking for design rather than functions, then Erismay appeal. It is available from Watchismo.