Electrolux has launched a vacuum cleaner that not only cleans your house like a normal vacuum cleaner but also helps to 'green' the World. How does it work? Electrolux's vacuum cleaner, Ultrasilencer Green is made with 55% recycled plastic and consumes 33% less energy than a standard cleaner in the market. More than 90% of its body also can be recycled, as claimed by Electrolux.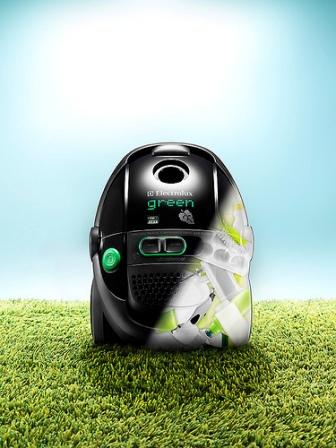 The green vacuum cleaner is equipped with a high-efficiency 1,250-watt motor with a newly designed nozzle that delivers the same suction power as a standard 2,000-watt vacuum cleaner. Like its name, the cleaner is four times quieter than a normal unit. It helps reduce disturbance to your family members while you're doing house cleaning. It is also equipped with a 9m auto-reverse cord re-winder, a telescopic tube, soft wheels to protect the floor, and a moveable handle. Besides it is light and weighs merely 5.4kg.
The Ultrasilencer Green is not in green but black because it is made of 55% recycled materials. Thus black is the best choice to cover the recycled materials and give the vacuum cleaner the best looking finish and quality. However, the cleaner is added with signature elements of green on the graphics and buttons to look more attractive.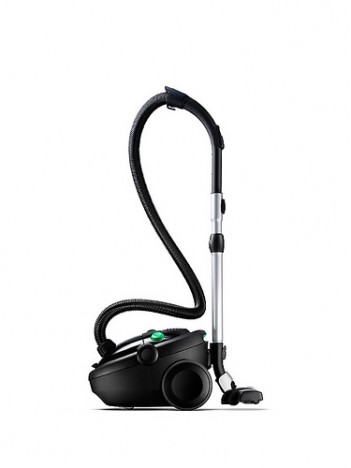 "If all 100 million European consumers that bought a vacuum cleaner with more than 1300W in the last 8 years vacuumed one hour per week with the Ultrasilencer Green instead of their current vacuum cleaner, we could close down two, 200-megawatt coal-fired power plants", says Pia Stenberg, Electrolux Product Marketing Manager.
Being green-friendly is on the agenda of many people nowadays. With the price of £159.99, you can own an eco-friendly and energy-efficient cleaner – Electrolux's Ultrasilencer Green.