How many of us can live without mobile phones? The mobile phone has become an important device in this information technology era. Various types and models of new mobile phones are flooding the market every day. But, what are you going to do about your used mobile phones? Throw into the trash bin or keep them in a forgotten drawer or box? Now you can sell your used mobile phone to ecoATM and get your rewards.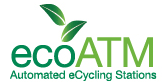 ecoATM is an automated e-cycling station that will accept your used mobile phone, scan it and evaluate its current secondary market value. You will then receive an in-store payment in the form of store gift coupons or choose to donate the payment to charity. If your mobile phone has no monetary worth, you can contribute the device to the recycle bin for recycling purposes. This is a good solution to dispose off the old mobile phone rather than tossing it into the rubbish bin which will have a negative impact on ecology.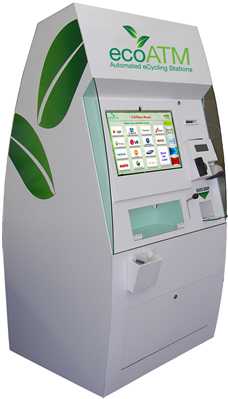 The first ecoATM e-Cycling Station is recently located in the Nebraska Furniture Mart, Omaha. There will be more ecoATM stations installed at wireless stores and big-box retailers in San Diego, Boston, Dallas, and Seattle over next quarter. Eventually the ecoATM stations are expected to accept other electronic gadgets like MP3 players, digital cameras, laptops, printers, etc.
"We are extremely pleased with the initial results and consumers' delight with the system," said Mark Bowles, CEO, ecoATM Inc. "ecoATM's solution finally makes it easy for consumers to give their used phones a second life or to recycle them," He added, "Our automated ecoATM provides consumers and retailers an easy, convenient, incentivized method to convert those devices into real money instead of toxic waste."
Let's deposit all your used or old mobile phones into this 'green' ecoATM and together save our environment for better living in future.