Nowadays HDTV (High Definition TV) is popular and is on the trend replacing conventional TV in living room. Although the price has became cheaper now as compared to few years ago, but it is still quite expensive to be affordable for average users. If you are looking for cheaper solution with HDTV function on your PC or laptop, you may need this. Named as FusionHDTV7Cool, it is the world first dual reception with both integrated HD digital and analog tuner receivers targeting for PC users that intend to have HDTV capability on their PC or laptop.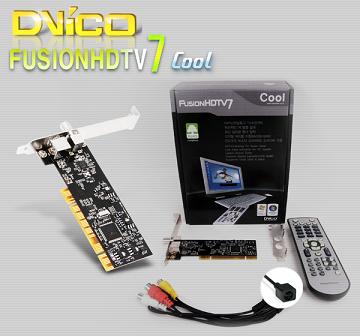 The device is designed with high bandwidth PCI Express interface that are quite common in today's PC platform. It features both digital ATSC and analog NTSC TV signal receiver capability that fulfills most of the consumer needs especially for those residing in North America. Besides, it supports Dual tuner PIP (Picture-in-picture) and True HD time-shifting function for fast program viewing and forwarding/rewinding, that makes it a powerful device for digital home. One more advantage, the device is claimed to be very thermal efficient and able to shut down completely with zero standby current whenever it is not needed.
The device is compliance with both Windows XP and even latest Vista Operating System in both 32-bit and 64-bit environments. However, no PAL or SECAM system capability is designed in and hence it may not be suitable to be used in certain region especially in Asia countries.