Is Steam going to have a promotion offer for DisplayFusion at an unbelievable price? Yes, now you can grab multi-monitor utility DisplayFusion for a deal of about USD $9.29. DisplayFusion is a multi-monitor utility for Windows OS that features multi-monitor taskbars, titlebar buttons, and customizable functions to allow users manage multi-monitor easily.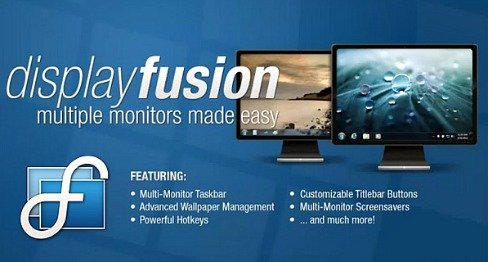 Features of DisplayFusion:
Multi-monitor taskbars
Advanced wallpaper management
Customizable functions
Monitor configuration
Windows 8 tweaks
Window snapping
Window management
Window location
Windows logon background
Multi-monitor screen savers
Desktop icon profiles
Easy administration
Available in dozens of languages
The multi-monitor app has been improved with support a bunch of wallpaper-related and Aero peek features such as tile, stretch, scale, crop, position, and tint wallpaper. With DisplayFusion, users can span screen saver across all monitors, display a different screen saver on each monitor, or even customize and configure each monitor's desktop, wallpaper, taskbar, screensaver, windows, and more.
DisplayFusion normally cost $35 for purchases. If you've planned purchased DisplayFuison, there's no reason not to grab it now. Steam store is now discounted DisplayFusion Pro only $9.29 (69% Off) for a limited time. The deal lasts until 22nd, July.
Note: Steam account and app are need to install DisplayFusion
Video of DisplayFusion: