Do you still have a massive pile of negatives stored in the bottom of a drawer or cabinet somewhere? They are your priceless memories from the past. It would be great if you could convert them into digital format photos for safekeeping. The Film 2 SD Negative Scanner can do exactly what you wish.

The Film 2 SD Negative Scanner can scan 35mm negatives with a preview on the built-in LCD screen. You can mirror, flip or rotate the images by just a press of the button at the top of the gadget. Then you can save the images into a memory SD card and the images are ready to be viewed on TV or mobile phone with equipped SD card slots. Alternatively, you can choose to direct transfer them into your computer via a USB cable.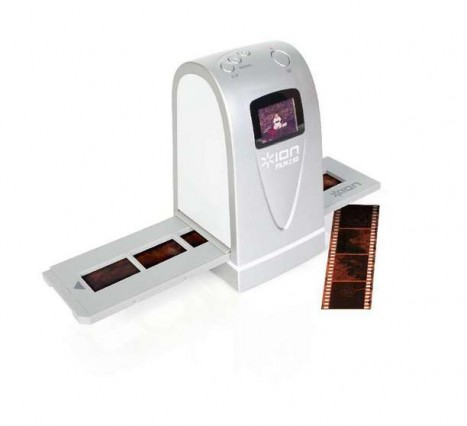 The Negative Scanner comes complete with a 1GB SD card capable of storing around 700 pictures at a resolution of 5 megapixels. It's also compatible with Micro SD and SDHC cards up to 8GB.
It's available for £119.95 at Firebox.com. The Negative Scanner makes a great gift for anyone who has tons of negatives in their hands and do not know what to do with them.