DeviceFidelity, Inc. has announced the availability of its In2Pay mobile contactless payment solution for your beloved Apple iPhone, which consists of a patent-pending protective case with mobile contactless capability and In2Pay microSD technology, enabling iPhone owners to wave their iPhone in front of a contactless payment terminal for a contactless transaction. In simply words, the iPhone In2Pay solution can convert your iPhone into a renowned Visa mobile payment device for added convenient and flexibility.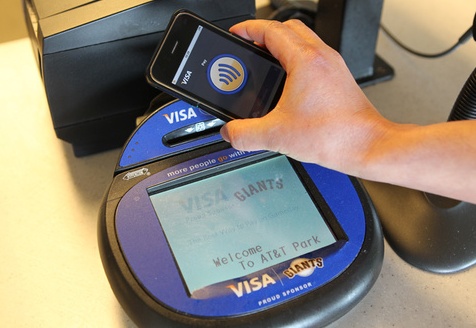 To extend your iPhone's functionality for making mobile contactless payments, you need to insert a removable In2Pay microSD memory card into the protective case that attaches to the iPhone, offering a secure, extreme-convenient access to no-swipe transactions.
"The more than 200,000 apps on the App Store are an integral part of iPhone users' lives," commented Amitaabh Malhotra, COO of DeviceFidelity. "With our In2Pay solution, we want to give both iPhone users and app developers the power to do even more, by putting the convenience of interactive secure mobile transactions, right at their fingertips, anywhere they are."
The trials of DeviceFidelity's In2Pay solution for iPhone are slated to begin this quarter.