Do you still keep the old vinyl discs in your store room? If you want to digitize all of them, the newly launched DP-200USB from Denon is your solution. The DP-200USB is a vinyl turntable that enables users to convert vinyl into MP3 files effortlessly without any need for a computer.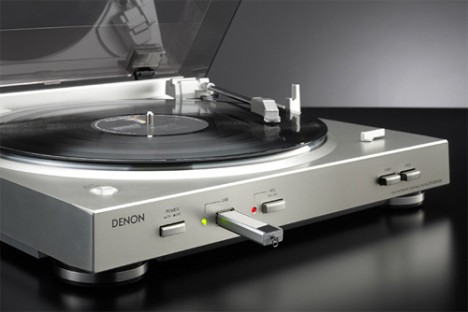 Denon's DP-200USB comes with an USB port and built-in MP3 encoder. Converting an album to digital audio file is as easy as just inserting a USB flash drive or an external hard drive into the player and pressing the record button. The turntable will then automatically record the album into the USB flash drive as MP3 file.
The DP-200USB includes the Trans Music Manager software which will automatically split the file into individual tracks by detecting the gaps between songs. By using a PC, the software will allow users to access the Gracenote music ID server and obtain track information like artist, title, etc.
The DP-200USB is available now for around $300 and comes in silver or black.