First, there was the Kindle e-book reader. Then it was Kindle 2. And now, Amazon has just added another new touch screen Recipe Reader named Demy. Scheduled to be released soon in May 2009 at $299, Amazon's Demy Recipe Reader is available for pre-ordering now.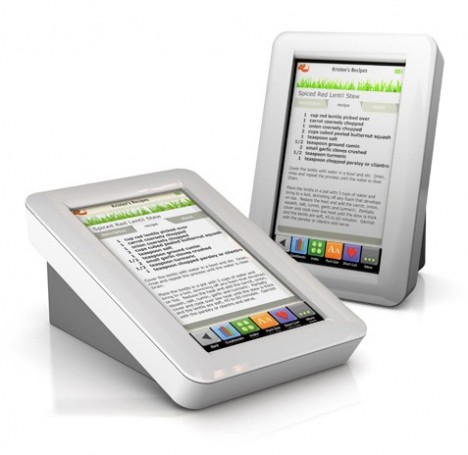 Amazon also claimed that this touchscreen cookbook Demy is actually "kitchen safe". Until we see and touch the real thing, we can only presume that this electronic recipe reader will, to some extent, water and grease resistant and maybe built with an easy-to-clean surfaces. Ability to withstand heat will surely be useful, as most of the time, Demy will be located closer to the hot zone.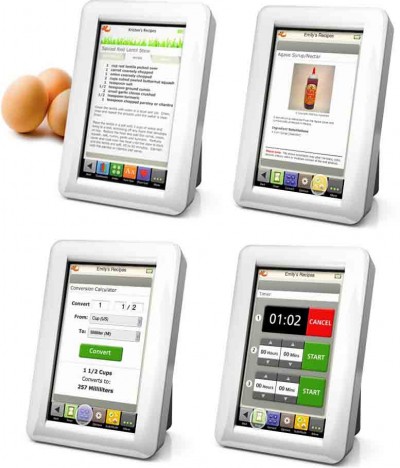 With Amazon's Demy Kitchen Safe Touchscreen Recipe Reader
, any chef-to-be can stores up to 2500 recipes which can be easily downloaded from the internet. Comes in a 7-inch display and USB connectivity for ease of uploading, Demy provides three kitchen timers, a measurement conversion calculator and an ingredient substitution dictionary for those forgetful moments when there's one unique ingredient short to your perfect main course.