Using the built-in Windows's Disc Defragmenter tool to manage and reorganize your computer system is a difficult and time-consuming task. Like other defragmentation tools, Windows Disc Defragmenter defrags your whole hard drive and it takes a lot of time. To avoid this tedious process, Piriform has developed its latest freeware program, Defraggler v1.01.073 BETA which allows users to select particular files and folders to defragment.

Compatible with Windows 2000, Windows XP and Windows Vista, Defraggler is free for both corporate and home users. Users can run the free application to defrag the selected files within seconds. Users no longer have to struggle to wait for the long process to be completed. System halt during the long process of defragmenting can be minimized. Of course if users want to defrag the whole drive, they can also do so with Defraggler. After the defragmentation task is completed, Defraggler will also lists all the fragmented files on the drive. Users can visually see the location of the files in the disk.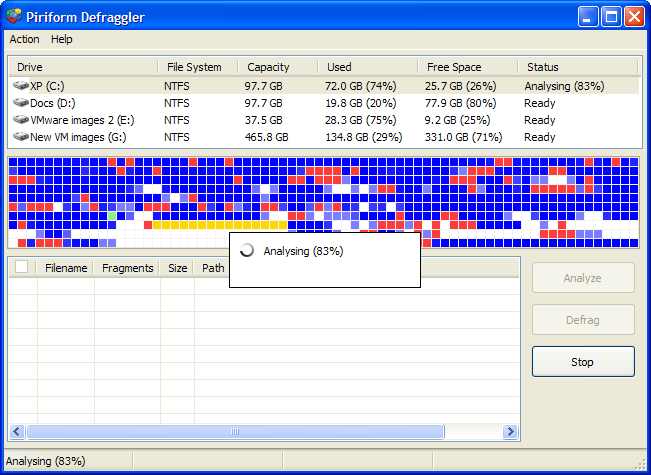 Screenshot of Defraggler
Download Link for Defraggler v1.01.073 BETA.