Most of the human population has been wiped out by virus and those infected that don't die have been turned into feral beasts with an insatiable desire to eat the few remain survivors, and that can only mean one thing – zombie attack!
Zombies eh! If there ever were to be an actual zombie holocaust on humanity the chances are it would raise little more than a 'meh' from most people, so familiar are we with the undead horde rampaging around, eating brains and causing a fuss in every form of media known to man.
But we digress. So what of Dead Trigger? Yes, it's another game where you shoot zombies as the name quite clearly indicates. What users might not quite be prepared for is the excellent quality of the graphics. This game looks lush! It's a first person 3D shooter with great looking environments, tons of detail and excellent lighting effects that create a really vibrant feel, and it's free! This is little hard to believe at first because everything about it feels like a premium title. The presentation is top notch.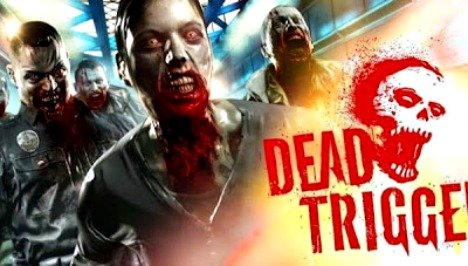 With Dead Trigger, users can select missions and visit weapon stores by selecting them from a scrollable 3D cityscape and it looks great. There are daily challenges to complete so there is something new to do every day when users turn it on. As is the norm with games like this, users will need to increase their firepower to be able to succeed in later levels and lots of new weapons, including assault rifles and the obligatory chainsaw, are available for purchase using in-game credits. Game credits can of course also be bought for real money and this is presumably what Madfinger are counting on with giving the main game away for nothing.
As is usually the case with first-person shooters on touch screen devices, the controls can be rather fiddly and take some getting used to. This is certainly one of the best looking zombie blasters around though and one of the best looking first person shooters period. If users want plenty of challenge and something that will impress their friends then look no further than Dead Trigger.
Download the Dead Trigger from Google play store: https://play.google.com/store/apps/details?id=com.madfingergames.deadtrigger
Download the Dead Trigger from iTunes store: https://itunes.apple.com/us/app/dead-trigger/id533079551?mt=8