With data plan pricing on the rise and unlimited plans being throttled, it is important to control device data usage. You don't really need an unlimited data plan. What you need is a good tracking app that able to track device data usage so that can be within the limits of data allocation. DataMan Next – free app that help to keep track of device data usage in real time.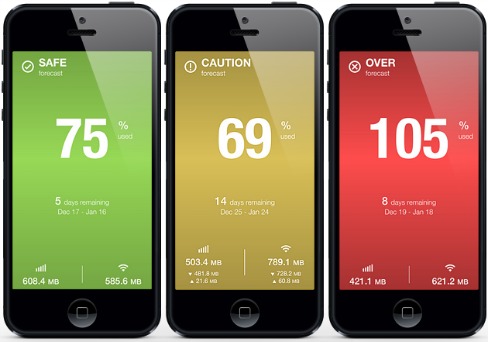 DataMan Next is an app for iPhone and iPad that designed to allows users take control of their device's data usage on a daily, weekly, and monthly basis to avoid those nasty overage fees. DataMan Next is the successor to DataMan which comes with all-new design and simple interface. With DataMan Next, users can set up usage alerts at various boundaries, turn Advanced mode on or off, toggle the display of both sent and received data or just received, or reset the app's statistics altogether. In addition, it also feature smart forecast, intelligent algorithm, real-time stats for cellular data and Wi-Fi so that users know how much have used and how much left.
Furthermore, upon starting the DataMan Next app for the first time, the user must provide their billing date, their monthly allowance and how much data they have already used that month for the app to calculate usage on an ongoing basis.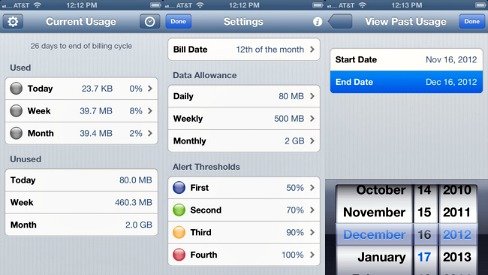 DataMan Next (Free) | iTunes App Store
Dataman Pro ($4.99) | iTunes App Store