Dash Navigation and Amazon have jointly announced that the highly anticipated two-way, Internet-connected GPS navigation system – Dash Express is now available at Amazon online store. According to the company, the new Dash Express which designed to provide users the most accurate traffic and destination information, can offer an Internet connectivity via cellular network or Wi-Fi.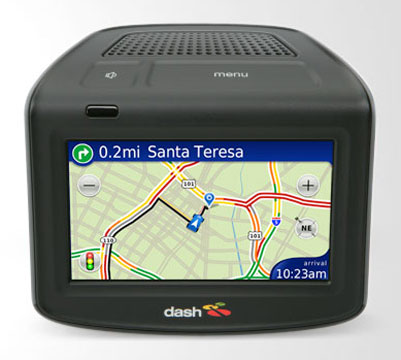 Key Features Of Dash Express:
TruTraffic: Powered by the Dash Driver Network
Internet-connected: Live content in your car
AutoUpdate: Advanced and always up to date
MyDash: Plan and personalize from your PC
"With more and more customers visiting Amazon to research and buy GPS devices, our goal is to continue to offer a wide selection and exclusive access to the latest and greatest consumer technologies," said Paul Ryder, vice president of Consumer Electronics at Amazon.com. "GPS is one of the fastest-growing consumer electronics categories and we are pleased to be partnering with Dash to bring their next-generation solution to our customers."
"The synergy between Dash and Amazon make this a perfect pairing to bring this first-of-its-kind product to market," said Paul Lego, CEO of Dash Navigation. "Amazon understands and caters to our tech-savvy target customers and Amazon's Electronics store is one of the first places they turn to for product information and customer reviews. We can't wait to get the Dash Express into the market so that we can start providing great real-time information to consumers in their cars every day."
The new Dash Express is now available at Amazon.com for $399.99.