Cut the Rope is probably one of the most popular physics-based puzzle game that developed by Zepto Labs, players need swipe finger across the ropes to figure out ways release a piece of candy into a cute green monster's Om Nom mouth, while collect as many stars as possible.

Cut the Rope made its fame through iOS platform, where it's available first on iPhone with a small fee and continues to gain popularity as it makes its way onto Android. The only free but ad-supported version is available for free on Android mobile platform. But if you has a Windows PC or netbook, and want play in browser without costing, Cut the Rope is now free playable in your browser.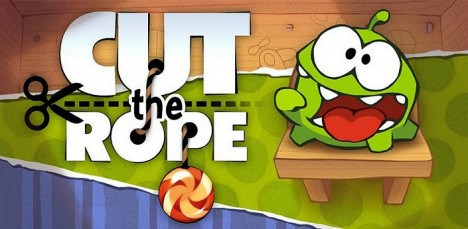 In partnership with Microsoft, Zepto Labs are offering a free HTML5 version of Cut the Rope with special features exclusive to the browser. The game was developed for Internet Explorer 9 by use HTML5 technology. Even though you can play the game on any other HTML5 compatible browser, but with download Internet Explorer 9 and pin the bookmarked page to the Windows Taskbar will unlock extra levels.
However, games enthusiast who might intend to try and play Cut the Rope online can head over to officially website – www.cuttherope.ie to play Cut the Rope online.