With released of iOS 9.1, Apple has finally rolled out over-the-air update for iPhone, iPad, iPod Touch. iOS 9.1 is first major update from Apple to the iOS 9 operating system that launched in September. iOS 9.1 was beta tested for more than a month before its launch, and it is the third update to iOS 9 which previously iOS 9.0.1 and iOS 9.0.2 released.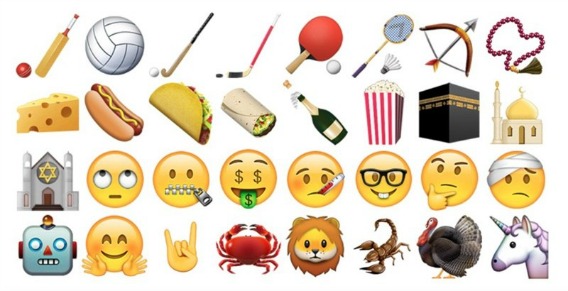 The latest iOS 9.1 includes new features, improvement, and bug fixes for a number of issues that iOS users have been experiencing and enhances performance of important security fixes. Among of the attractive features, the introduced over 150 new emoji characters with full support for Unicode 7.0 and 8.0 emojis is the most exciting.
There are some emoji that probably been waiting by iOS users such as middle finger, taco, and burrito. Therefore, Apple has also provide a complete official names to every single new emoji in iOS 9.1 so that iOS users know how to use each of them.
New face/hand emoji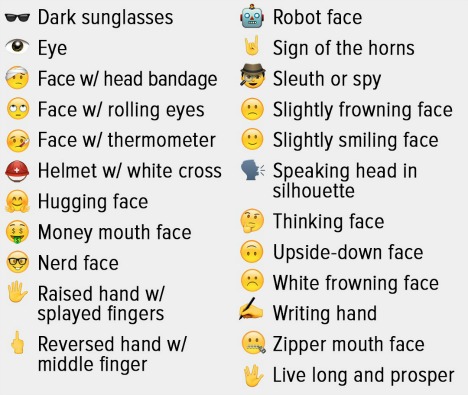 New nature emoji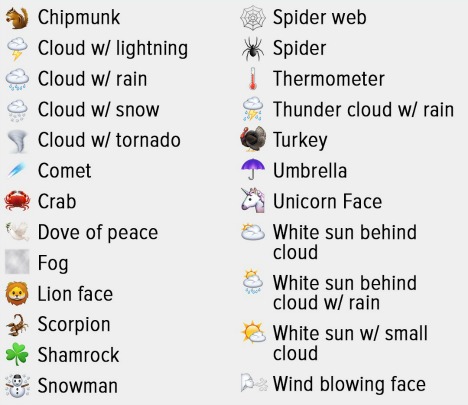 New food emoji

New sport/activity emoji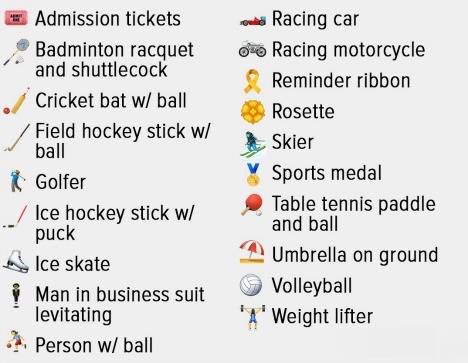 New transport & places emoji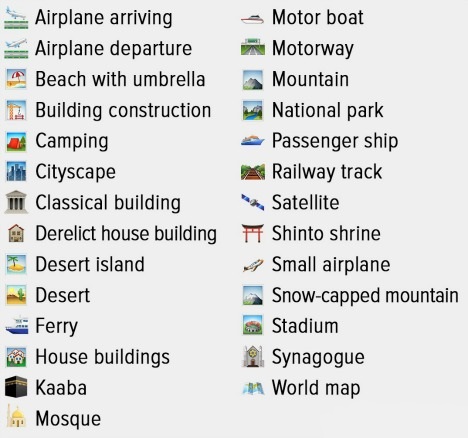 New objects emoji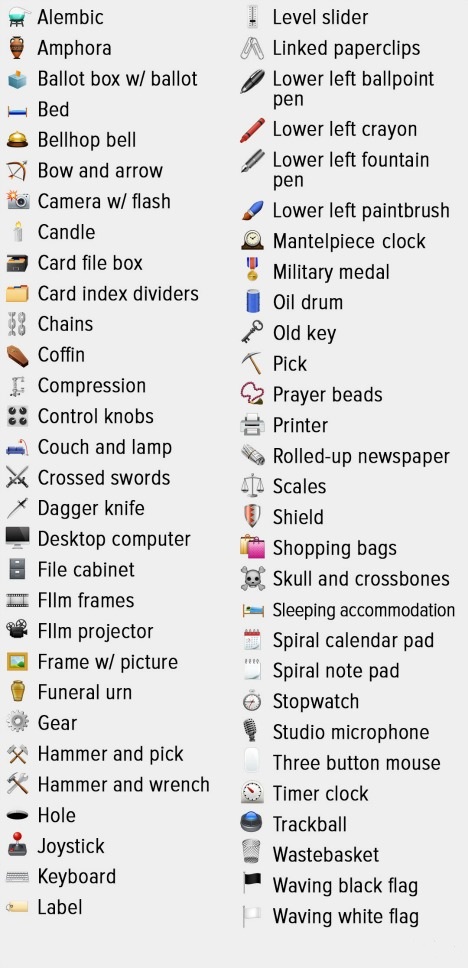 New symbols emoji