Home security nowadays has become one of the important elements when it comes to safety perspective. Install home security are as common as pigeons these days, and there are hundreds –if not thousands– of different home security devices in market. Cocoon is a smart home security device that uses infrasonic sound to detect an intruder.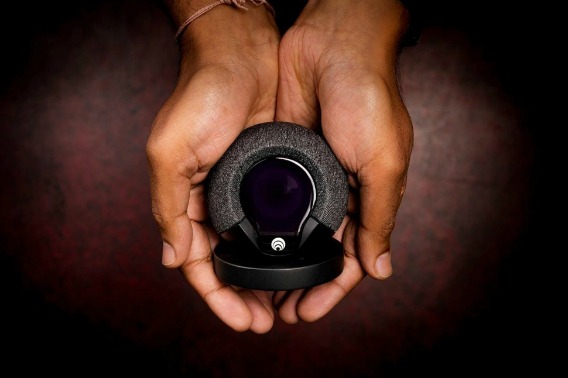 Cocoon is great functionality and beautiful design that combines with microphone and Internet-connected HD camera with night vision and wide-angle lens, motion sensors detection, and supporting infrasound to protect a whole home with sensing activity through walls and doors with no false alarms.
To deliver smart and more reliable home security, Cocoon come with SUBSOUND technology that allows users to protect a typical home with a single and simple device while machine learning can apparently discern normal activity from suspicious activity, pushing alerts to user smartphone when any abnormal is detected.
Thanks to its SUBSOUND technology, Cocoon can measures low frequency sound waves that are below the range of normal human hearing (around 20Hz or below) which is same tech used to detect earthquakes and study rock formations deep in the earth.
Features of Cocoon home security:
Wide angle HD camera
Night vision
Wi-Fi enabled
SUBSOUND detector
Microphone
Siren
Speaker
Motion sensor
Temperature sensor
Full colour (RGB) LED
100-240v (50/60Hz) adaptor
Cocoon app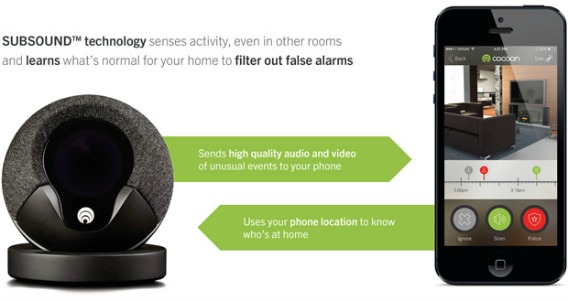 Cocoon measure 8 x 8 x 8.5cm. Interest users can pre-order the Cocoon home security device for around $300 to $500 under Indiegogo project and expected ship to consumer in 2016.