Carl Zeiss has announced the launch of its Cinemizer Plus in May, an upgraded version of its original Cinemizer which has the "Made for iPod" approval from Apple. The new Cinemizer Plus will be the first video eyewear to get the "Works with iPhone" approval from Apple as claimed by Carl Zeiss.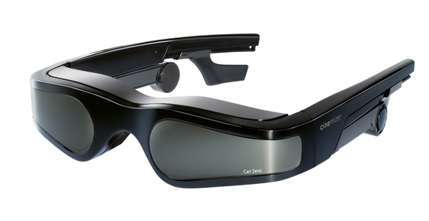 "The huge success of the iPhone meant that we were keen to include compatibility with the Cinemizer Plus", says Andreas Klavehn, Senior Manager for the Carl Zeiss Multimedia Devices at Carl Zeiss. "Soon iPhone users will be able to watch TV, movies, even 3D-video, while on the move."
Cinemizer Plus comes with adapters for connecting iPhone, iPhone 3G and video-capable iPods. It also comes with built-in headphones and users can even plug in third party headphones. The Cinemizer Plus combines LCD screens with individual diopter focus adjustment (-3.5 to +3.5D). This will result in crystal-clear viewing in a virtual 45-inch screen from six feet away.
The new model has further improved on the cable management and its wearing comfort. The previous on-cable controls have been changed to the main battery unit. Two nosepad adaptors are added, and the sliding ear pieces are made from a softer compound for extra comfort in wearing. Its built-in battery offers 4 hours' playing time.
The Cinemizer Plus will be available in the UK, Germany and USA from May 2009 for £399/$449.