Not all digital cameras come with built-in GPS receivers that enable users to easily geotag their photographs. That's why German company JOBO AG introduced the new photoGPS, an add-on camera tool that allows user to capture and store GPS data and real address information easily.




Geo-imaging and capturing geo-data with actual address has never been easier! Simply attach the JOBO photoGPS on your camera's hot-shoe and start clicking away. PhotoGPS will automatically capture the relevant geo-data of each picture easily.

And by using the advanced software that comes free with photoGPS, you can coordinate all those geo-data and your pictures effortlessly on the PC or laptop. Unlike those standard GPS logger, in addition to longitude and latitude data, JOBO photoGPS will also include the address (i.e. country, city, street) and closest point of interest in the image file. This enables you to search for specific places, streets or POI without having to tag each picture individually. And the best part is that the JOBO photoGPS works in nearly all countries worldwide.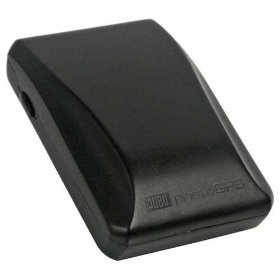 Features
Recording time: approx. 0.2 sec
Storage capacity: approx. 1 000 recorded locations
Accuracy: approx. 10m
Geo-data: via Tele Atlas map material (country, city, street, POI)
Camera connection: standard hot-shoe (ISO 518:2006)
Supported file formats: JPEG, RAW with XMP sidecar file
Power supply: internal rechargeable Li-poly battery (120 mAh)
Status information: via 2 LEDs
PC connection: USB 2.0
Battery charging: via USB 2.0
GeoHint button
Supported operating systems: Windows XP (SP2) and Vista (SP1), MAC (Intel Processor)
Dimensions: 68 x 20 x 43 mm (excl. adapter)
Weight: 80g
Incl. USB cable, CD-ROM with photoGPS matching software, organiser and viewing software
JOBO photoGPS is available thru Amazon.com at $155 each with free software for matching, organising and viewing of photographs.