Canon USA had announced the new VB-C500VD Vandal Resistant Fixed Mini-Dome Network Camera. Ideal for indoor use, this innovative Canon VB-C500VD surveillance system is specifically designed to deter vandalism or tampering especially in shopping malls, educational institutions, businesses and banking environments. The ceiling or wall mounted dome comes equipped with a Multi-Directional Shock Absorber, a four-spring mechanism designed to protect the camera by lessening the effects of external impact.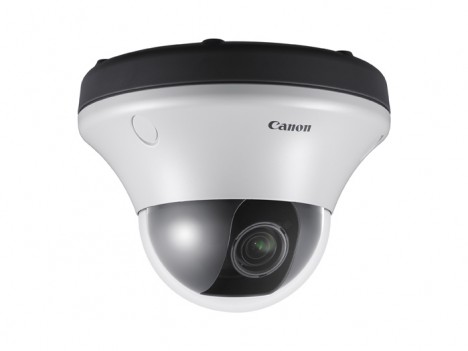 Canon VB-C500VD also boasts of its all new vandal resistant housing with tamper-proof screws which was designed to prevent removal by ordinary screw drivers. The housing consisted of an extra strong polycarbonate plastics dome cover casing while its body is made from tough alloyed aluminum and the base from heat-resistant polycarbonate and ABS (Acrylonitrile Butadiene Styrene) plastic resin mixture.
This new Canon VB-C500VD also include the Genuine Canon Optics, a high-sensitivity progressive-scan CCD, an advanced image processor and Canon's powerful DIGIC NET processor. All these are packaged together, ensuring user a superb video quality while also being resistant to vandalism at the same time.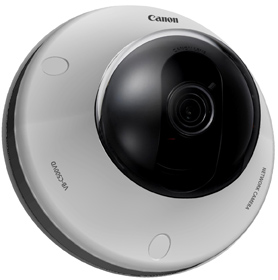 The VB-C500VD offers an impressive 82-degree wide-angle lens up to 4x digital zoom, high-sensitivity progressive-scan CCD to captures sharp and accurate motion video in M-JPEG or MPEG-4, Smart Shade Control image processor for automatic adjustment of bright and dark areas, Motion Detector, Audio Input/Output and a Recording Stream Function. The Canon VB-C500VD Vandal Resistant Fixed Mini-Dome Network Camera will likely be selling close to the $1000 mark and is scheduled to begin shipping by mid-October 2009.