The leading global provider of award-winning networking, storage, multimedia and memory solutions, Buffalo has announced the launch of its latest dual drive LinkStation Mini (LS-WS1.0TGL/R1). It's a compact and handheld 1TB (terabyte) NAS (Network Attached Storage) device based on a pair of RAID-configured 2.5-inch 500GB hard drives, including an on-board TwonkyVision DLNA server, which allows users to stream media files through any DLNA-supported media player.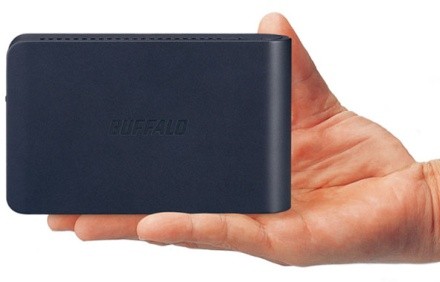 "The number of computer peripherals needed to keep up with today's fast-paced digital world seems to add up daily," said Takayuki Nishioka, CEO of Buffalo Technology, USA. "Businesses and consumers alike are seeking space saving solutions with the same level of performance and features as standard-sized NAS devices. The new LinkStation Mini is the ideal storage networking solution for these customers because it's compact and easy-to-use, yet robust, feature-rich and extremely cost effective."
Features Of Buffalo LinkStation Mini:
Buffalo's Web Access service allowing users to easily access content stored on the device over the Internet via a web browser
Remote Power, which able to power up the unit remotely with the included Navigator software
Extra USB port for additional external hard drive or printer
10/100/1000Mbps auto sensing Ethernet port
Two 5,400RPM 2.5 inch notebook drives
Support for RAID 0 and RAID 1
Active Directory Support
The Buffalo's 1TB LinkStation Mini which measures 5.31 x 3.22 x 1.57 inches is expected to be available in coming May for $699.