People who are looking for free online cloud-based backup and synchronization storage space in smartphone now can get 50GB from Box, free of charge. Cloud storage service Box provides an easy, secure and consolidated free online backup, sync, sharing, access, and storage solution.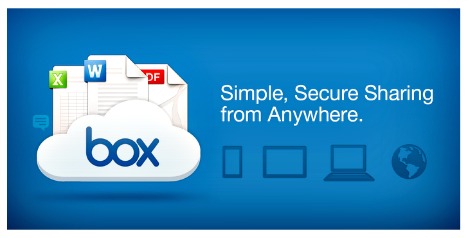 Box has officially announced a major update to its Android app with version 2.0. Box for Android 2.0 delivers multitude of advanced new features such as document preview, offline folders, bulk uploads and downloads, "complete action using" integration and descriptions on files and folders.
The installation and registration is simple, and it's come with new document preview feature which users can now simply peek on the file details screen and the contents of the file get rendered right inside the Box app. In addition, Box also offers full-fledged transfer manager that users can upload and download files in bulk and keep track of it all.
Features of Box for Android 2.0:
Access, view, edit, share and manage files directly on your Android phone or tablet
Able to preview 75 different types of files including Word documents, PowerPoint presentations, Excel spreadsheets, Adobe PDFs, Photoshop files and more.
Via Box OneCloud, open and edit Box files in other apps installed on your device
Details on pending and completed transfers.
Offer the ability to cancel pending transfers or retry transfers.
Ability to save folders in encrypted form for offline use.
Save content directly to Box from more than 50+ compatible apps
Upload multiple images, videos and files from the SD card
Save files to your SD card for offline access
Easily share files and folders with links
Find content fast with built-in search
Outdated content will be reported after changes are performed.
Keep track of downloaded and uploaded cloud storage files.
Allows editing and viewing descriptions for stored files and folders.
All completed transfers files can be reviewed in a list and accessed.
Open a Box URL directly in the Box app.
With Box for Android 2.0, users able to save folder or files for offline use and add descriptions to any file or folder. Descriptions also allow users to guide collaborators along as they browse the shared folder.
Are you a Box user, or have you decided to try the service out because of its updated Android app? What do you think of the update so far?
The upgrade to Box for Android 2.0 can be downloaded straight from the Google Play store at no cost.