Blaze has announced its new Playstation 3 (PS3) Wireless Keyboard in their video game accessories range which will be available in May. The PS3 Wireless Keyboard is compatible with PS3 that makes messaging and web browsing simple and effective.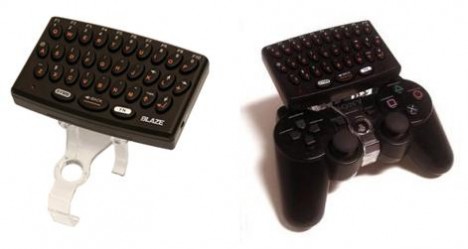 The PS3 Controller keyboard is in full QWERTY design together with function keys for easy navigation. It is designed to be small so that it can be perfectly clipped onto the PS3 controller without obstructing any buttons and functions on the controller. It basically has the same functions as Sony's own keypad; however, the Blaze's Wireless Controller Keypad is much cheaper. It is available at £14.99 from Blaze's online store in May.
If you are a PS3 fan, this new Blaze's keyboard is a must for improving the text interface of your PS3.