AVG was named by offering the most popular antivirus application– AVG Antivirus Free Edition to all the users. Perhaps there are still many reasons on upgrading to the more comprehensive internet security suite. With AVG Internet Security 2015, it can block all suspicious threats and known or unknown malware. Now, you can get AVG Internet Security 2015 which includes all the features of the FREE edition and adding a number of additional features designed to offer the ultimate protection with 1 year serial key for free.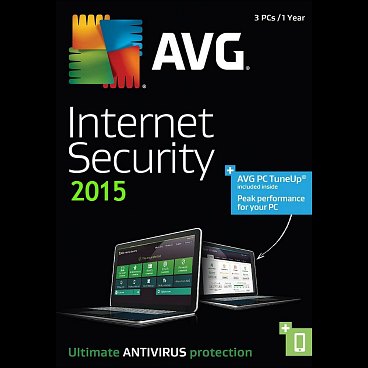 AVG Internet Security 2015 is ideal for Home & Office PCs which frequently get internet access. It giving ultimate protection for everything you does online such as shopping, banking or social network. In addition, its remarkable PC acceleration technology delivers faster and smoother video streaming without compromising your web experiences. The smart performance technology for quicker scans without annoying lags caused by scheduled updates and scans. Instead of these, AVG Internet Security 2015 also comes with additional level of privacy protection. User can control over which websites can use your data, identity protection, WiFi hacker defeating technology and Anti-Spam which stops spammers and scammers getting to you to deliver full around PC protection.
AVG Internet Security 2015 normally cost $54.99 for 1 year 1 PC serial number or license key. Interest users now can grab free 1 year trial validity license key at no cost. To grab a free license key, just download AVG Internet Security 2015 from below link and make sure to download the paid version trial only. Once installed, just simply enter the official freebie license key to active AVG Internet Security 2015 full version free for one year. It doesn't say how long this offer will stay free, so grab it now while it last!
http://www.avg.com/gb-en/download.prd-isc?ECID=af:cj
IBY9X-ESYXT-W4BZQ-QI4WX-A9LI7-INRS3
Note: This giveaway 1 year security key only for new AVG Internet Security users. If you have already used ay trial version of AVG Internet Security in the past, you may not be able to enjoy this 1 year promotion.